CITRANS TELEMATICS SOLUTIONS (CITRACKS)
Citracks is a division of C&I Leasing Plc and fully registered with the Nigerian Communications Commission (NCC) is introducing a unique dynamic Fleet Management Solution which is always a step ahead of the services provided by our competitors.
We provide businesses with quality telematics solutions supported by Artificial Intelligence in accordance with world-class innovation and procedures. Our solutions are designed to reduce operating expenses of organizations, optimize process efficiency and provide adequate security and control for fleet managers, owners and operators.
▪    We have a strong presence in strategic regions within the country and beyond. Be rest assured we can attend to your needs anywhere
▪    We have well-trained engineers that can carry out their duties without causing damage to our clients' assets.
▪    We have a standard recovery team and PRO
▪    Workshop Management Solution
▪    Real-time access to your data
Head Office: 2, C&I Leasing Drive, off Bisola Durosimi-Etti Drive, Off Admiralty Way, Lekki Phase 1 Lagos,
Lagos Mainland: 3, Oyefeso Avenue, Ikorodu Road, Obanikoro, Lagos
+234 906 253 3858
+234 817 200 7188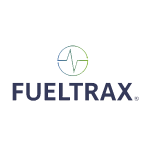 Citracks has partnered with Fuel TRAX to pride you with state of the art fuel monitoring solutions. Fuel TRAX is one of the foremost fuel monitoring products available, compliant, secure and world standard. Fuel TRAX is used in vessels all over the world.
FOLLOW, LIKE AND TALK TO US
You can follow us on all social media platforms for the latest updates on technology, our services and tips that will help you take better care of your assets.